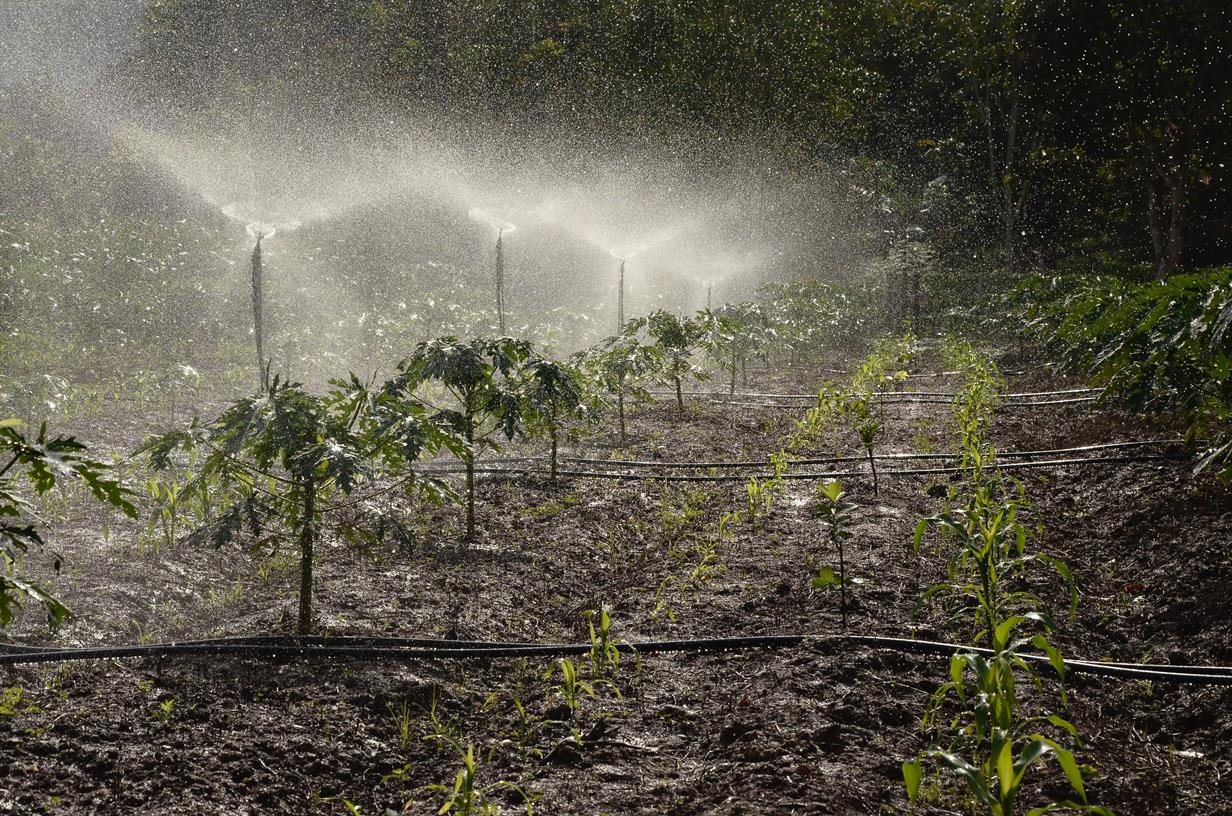 In this Masterclass segment we focus attention on crop protection, its do's and don'ts. Whether practicing conventional or organic agriculture it is critical to have the right approach in handling Crop Protection in order to ensure safe and sustainable production. Given the widely acknowledged risks of food safety arising from the production period, the use of professional advice is crucial to ensuring safe food from our agribusiness and food and nutrition security for all Kenyans in line with the Global SDG (Zero Hunger – SDG2), Vision 2030, and the Big 4 Agenda. We examine the practicalities of this topic with a panel of seasoned agribusiness advisors.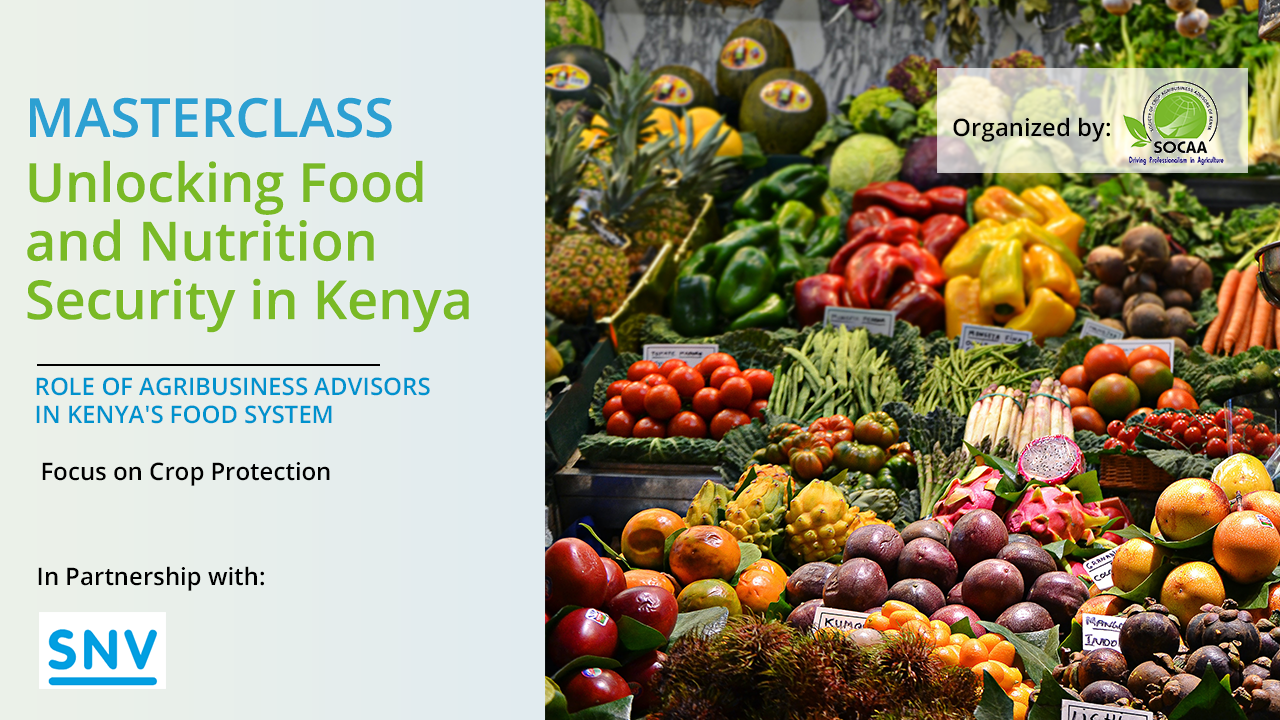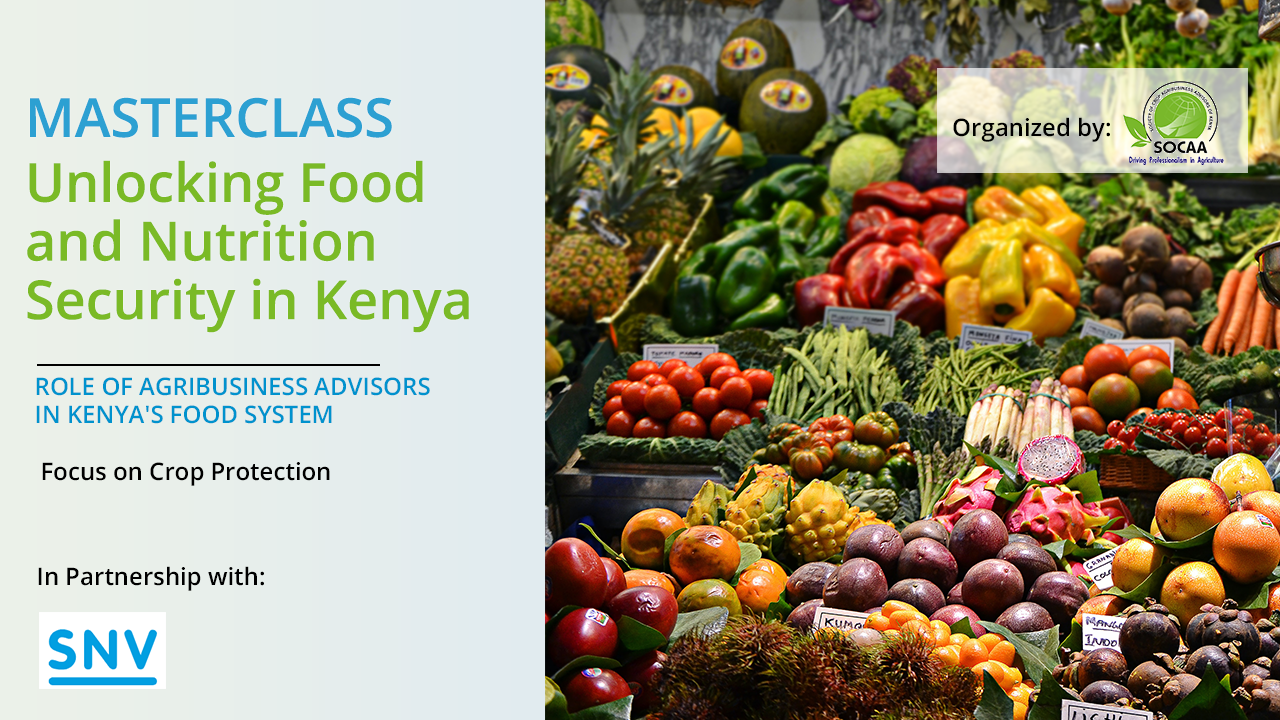 Juma Dennis
JUMA DENNIS is a specialist in organic production and currently an organic inspector for major certification bodies ( Ecocert SA, IMO and Soil association). He has over 10 years experience in organic certification with technical knowledge in the following organic standard (EC,NOP,JAS,BRAZIL, BIO-SUISSE and KOREAN . He has supported over 30 companies go through the system of certification to become fully certified organic producers, processors and exporter.
Peter Muthii
'Peter is a trained Agricultural Economist with vast experience in research, crop production, and marketing. Currently a regional marketing manager with an agri-fintech company, Apollo Agriculture Ltd'. Peteris BSc. Agricultural Economics from Egerton University.
David Ndegwa
David Ndegwa is a competent agronomy and crop nutrition expert with over 20 years experience in planning planting programs, plant nutrition programs, spraying programs, setting up labor management systems, budget and financial control in farms. He is a nominated Kenyan BASIS and FACTS examiner by BASIS UK from 2003 to date. David has shared some insights on crop protection which can be viewed here in this recording https://youtu.be/tVUwvtjRMJc
Joshua Ochiel – Moderator
Joshua is the Managing Director at Livatty Africa Ltd, a company dealing in controlled Release Fertilizers. Joshua is a Business Management Associate with special interest in Agricultural Business Services, project management and Extension. His wealth of experience and knowledge in formulation and promotion of specialty fertilizers has been instrumental is setting of some of the pioneer fertilizer standards for coated fertilizers in Kenya Working with and alongside experienced agronomist he has set up vibrant extension systems for production and distribution of farm inputs in many parts of the country
LETS DIALOGUE..
Use our social media channels to follow the discussion and participate with your contributions, questions and comments. Let us know what you think and what else can be done to unlock food and nutrition security in Kenya.